CSR
April 2022:
We are glad to announce the launch of our new CSR project in collaboration with United Way of Baroda at Karakhadi, Vadodara. The project aims to work for the enhancement of Rural communities starting with access and quality Education, Health, STEM Enhancement, Infrastructure Provision and community development.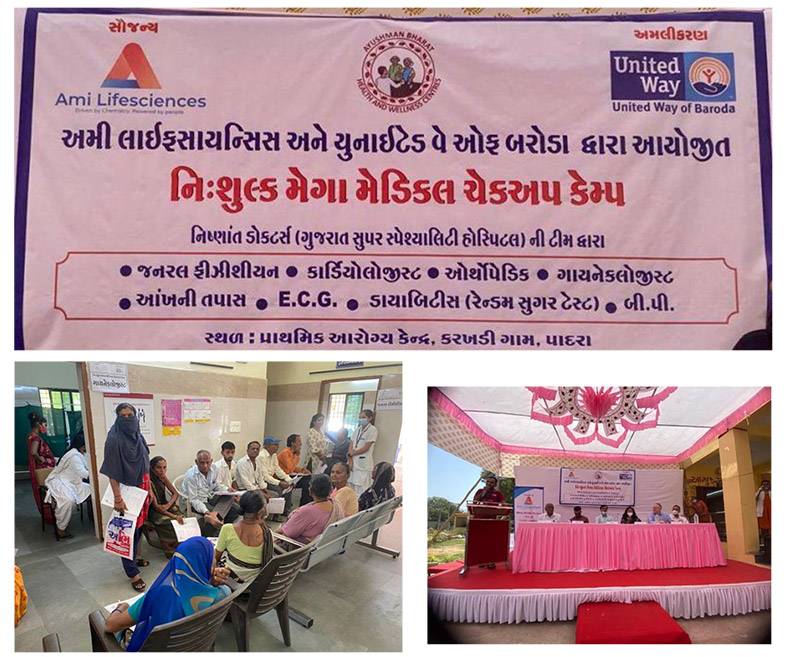 April 2022:
Medical Check-Up camp held by us at Karakhadi village as a part of our CSR activity, at Ami Lifesciences we always work towards well-being and upliftment of people.
Composition of CSR Committee:
The Composition of CSR Committee of the Board is as under:
| | | |
| --- | --- | --- |
| SR. NO. | NAME | ROLE IN THE COMMITTEE |
| 1 | Ms. Shivani R. Trivedi | Chairman |
| 2 | Mr. Girish L. Chovatia | Member |
| 3 | Dr. Kalpesh R. Patel | Member |
| 4 | Mr. Nishant Sharma | Member |
Contributing to the betterment of society

We believe that we are part of an interdependent ecosystem wherein we benefit from society and in turn contribute to its betterment. Ami. Lifesciences is a socially aware and committed corporate citizen and we undertake several initiatives to enhance the well-being and health of communities within which we operate in.